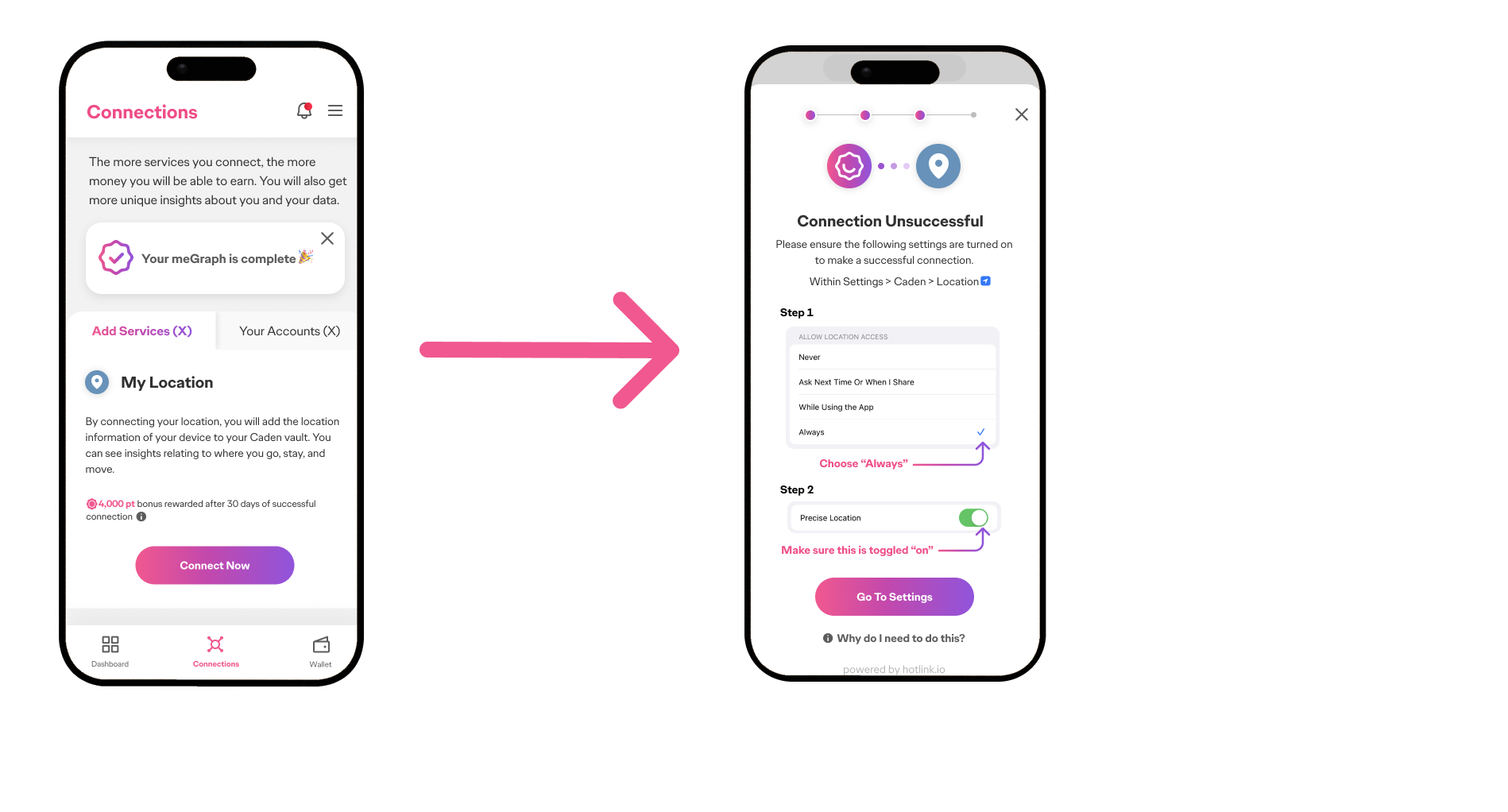 Bestie!! Where are you going?? 👀
So we recently introduced a new connection where you can link your location. For this connection, there needs to be specific settings applied on your device in order for the intake to be successful.
The two settings that need to be applied (listed in the picture above) are "Always Allow Location Access" and "Precise Location."
The reason these settings are important is so that we can provide you with the best holistic view of your location insights. These settings also allow us to maximize your earning potential with your data. If these settings are turned off, we can't provide you with amazing monetizing opportunities and cool funky insights.
We do not have access to specific addresses and the data will be anonymized and cannot be tied to a specific individual.