Okay we get it. You're popular and your phone has enough notifications going off. The last thing you probably want is another person blowing up your phone 🤳
But here's the thing... You're not going to even see these notifications!! WHAAAAT?!?
Okay so why do we even have them on bestie? 🙄
We need these push notifications in order to request permission to access your data to perform any kind of action. That means we need them turned on in order for to monetize your data and gain all the fun insights to share with your friends. These notifications are kind of a way for us to let you know, "Hey! We're accessing your data!"
You will be prompted with the following screen: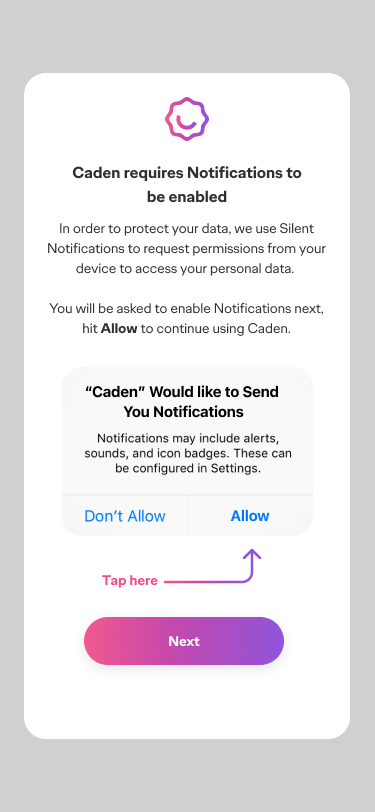 1. Tap allow so you can start earning for your data!
You can also change your notifications manually by heading over to your iPhone settings: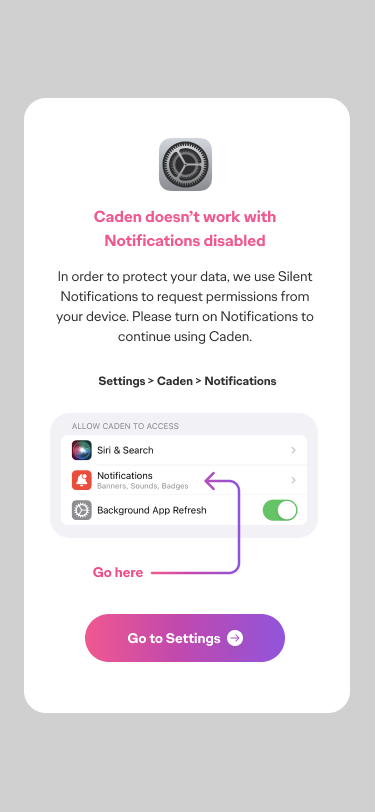 1. Tap on Settings.
2. Tap Caden.
3. Tap Notifications.
4. Toggle "Allow Notifications."