Who's keeping score? We are! 👊
Your data score is basically the value of all the data you've provided. The more you data you provide, the higher the score!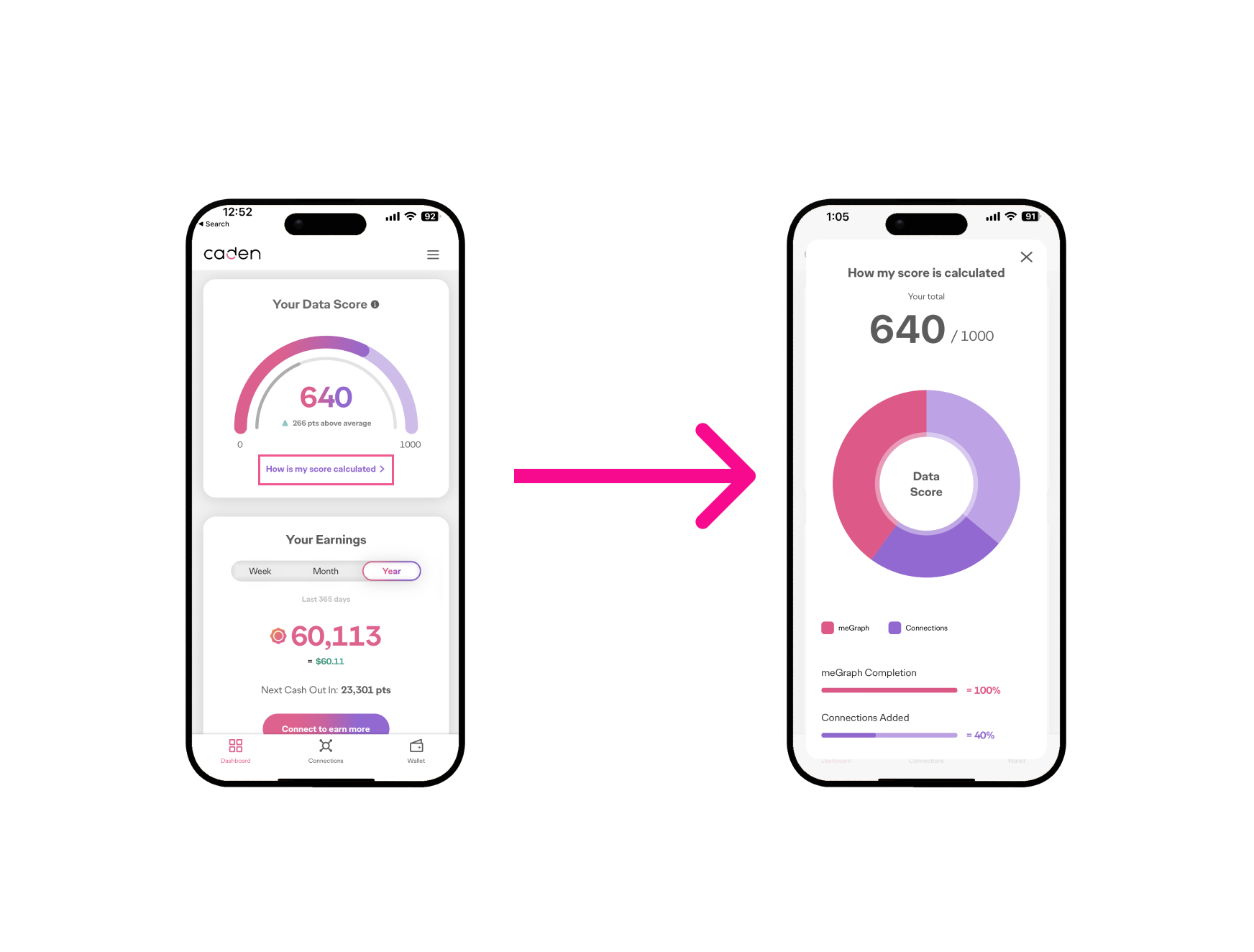 By tapping "How is my score calculated," you will be able to see a breakdown of your score.
It's currently split into two sections, how much you answered in your Vault and the amount of connections you made.
We've created this feature as an easy way to track the value of your data. Typical Caden, always valuing the user experience.