We've made it easy to revoke consent because our mission is to empower you to decide when and how your data is shared.
Removing consent for any or all Connections, deleting the contents of your Vault, or deleting your account removes the ability to access your data from anybody but you.
Follow these steps to revoke consent:
1. Go to the Connections tab and visit Your Accounts
2. Click on More (which prompts you to the screen below)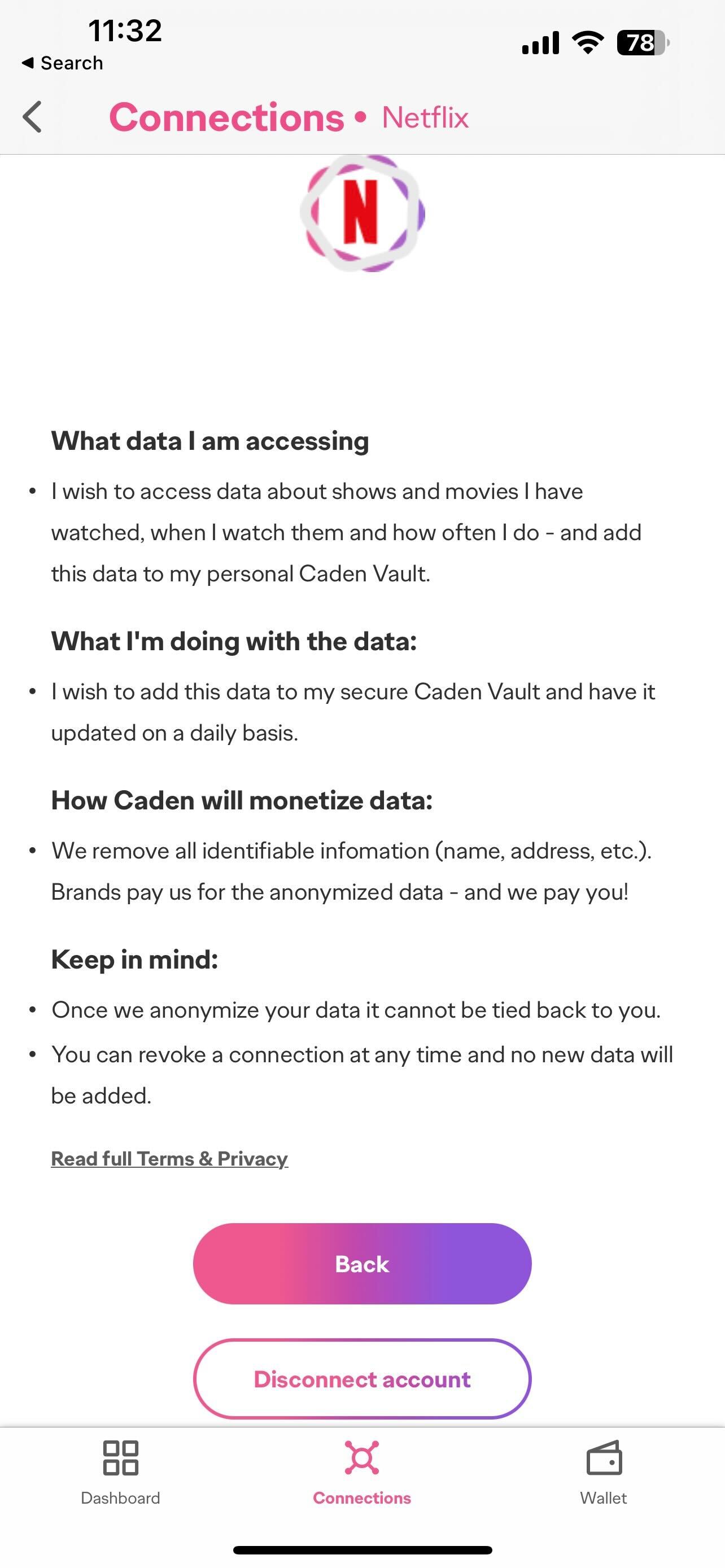 3. Select "Disconnect" which will prompt the following questionnaire. It's that easy!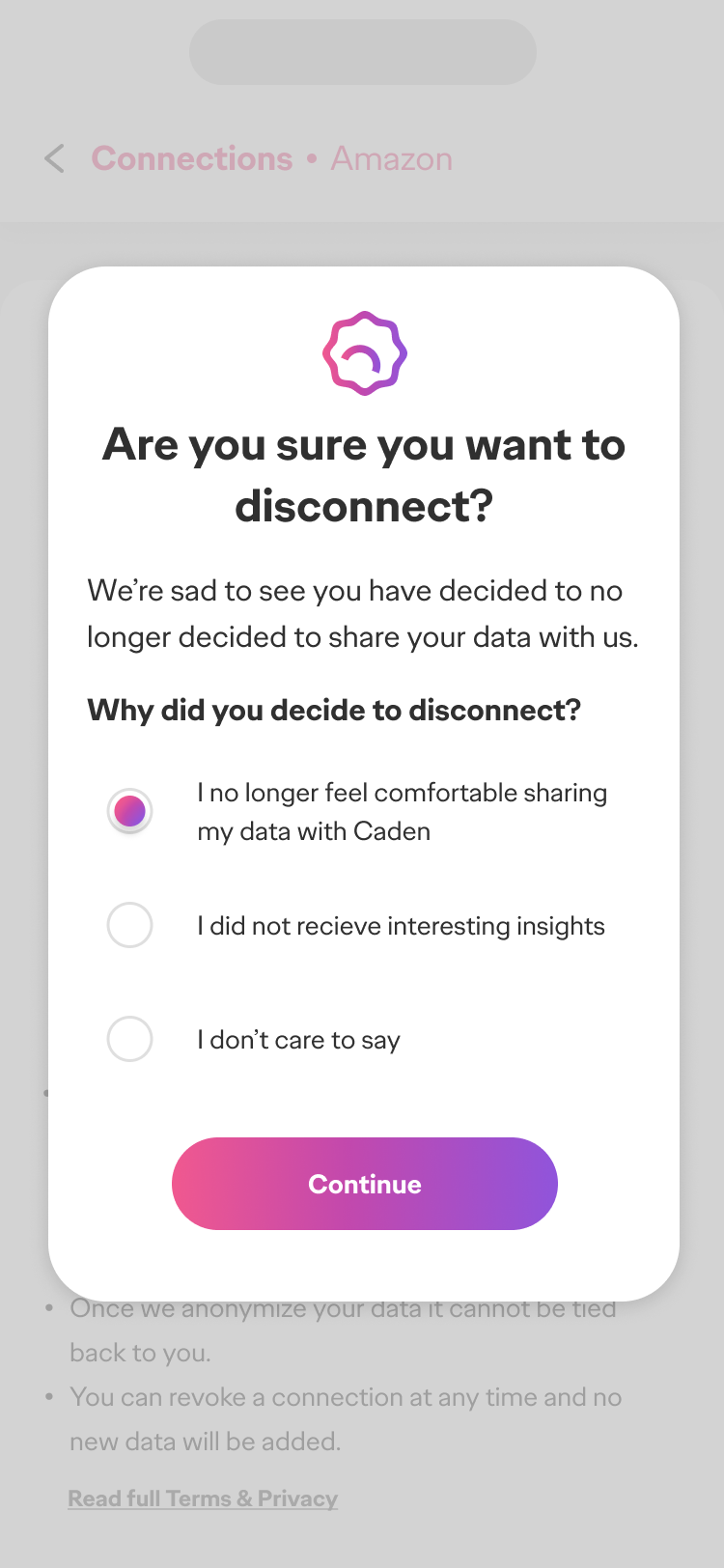 But how quickly is data removed once I revoke consent?
The good news is the process instantly removes your data from the Vault. By opting out, you also make it unaddressable and inaccessible. In some cases, we may need to retain your data to fulfill the purposes for which we collected it as described in this Privacy Policy, including complying with our legal obligations.